Sree Balaji Dental College & Hospital, Bharath Institute of Higher Education and Research is driven by the objective of providing accessible, affordable, and high-quality Dental Education and Oral Health Care to society. Established in 1989, Situated in Chennai, the capital of Tamil Nadu, the institution initially admitted 40 students per year and has now expanded its capacity to accommodate 100 students annually.
Regarded as a distinguished educational establishment, Sree Balaji Dental College & Hospital is committed to delivering exceptional and cost-effective dental care. Boasting an impressive infrastructure, the college occupies a vast built-up area of over 1,75,000 square feet, making it the largest facility of its kind in Tamil Nadu. With state-of-the-art clinical departments, pre-clinical and clinical laboratories, and a well-equipped library, students benefit from an ideal learning and research environment.
A notable aspect of Sree Balaji Dental College & Hospital is its unwavering dedication to serving the underprivileged. The institution provides free transportation to patients and offers complimentary treatment to deserving individuals who are unable to afford dental care. Recognizing its commitment to excellence, the college received the highest score among all dental colleges in the state from the High-Level Committee appointed by the Government of Tamil Nadu. Moreover, the institution has gained international recognition, positioning its students prominently in the global arena.
Since its inception in 1989, Sree Balaji Dental College & Hospital, has endeavoured to provide education to individuals from all segments of society, particularly those with limited financial means. The college has established libraries and hostels to ensure exceptional education for its students. Over time, the institution has achieved remarkable success, as evidenced by the exceptional academic achievements of its students.
Sree Balaji Dental College & Hospital, offers a progressive educational environment in the field of dental medicine. The college is dedicated to training dental doctors as proficient clinicians with a strong foundation in biomedical sciences. The college places equal emphasis on research and teaching, producing professionals who possess analytical capacity and a spirit of inquiry to navigate a constantly evolving knowledge base and rapid technological advancements.
Through practical experience gained by treating patients in the college 's teaching clinics, students at Sree Balaji Dental College & Hospital, not only acquire the ability to apply scientific knowledge to practice but also develop compassion in the treatment of human illness.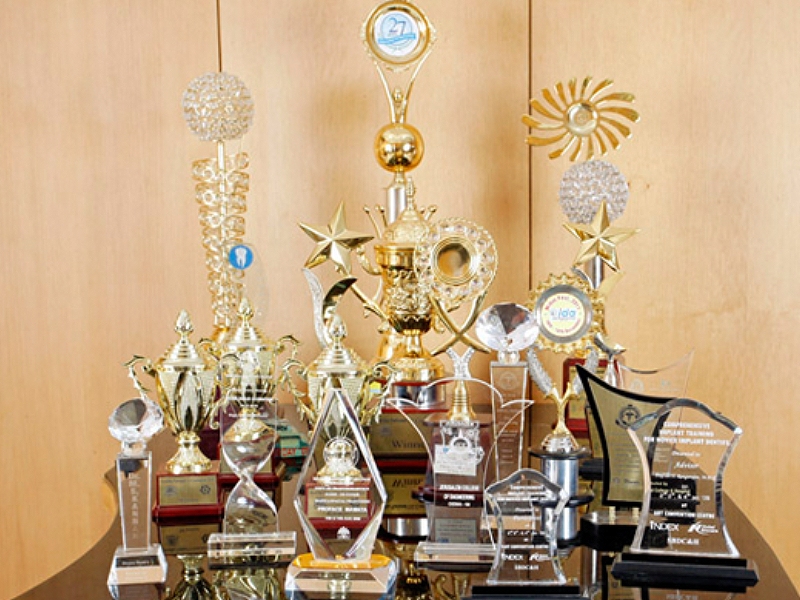 VISION
Our vision is to create an excellent academic and research atmosphere that fosters professional competence, human dignity, and values among students and faculty members. We aspire to serve society at large.
MISSION
To establish ourselves as a premier university for teaching, learning, research, and innovation, comparable to leading global institutions.
To set professional practice standards in research, innovation, and emerging fields in Engineering, Medicine, Dentistry, Nursing, Physiotherapy, and Allied Sciences.
To instil human dignity, values, personality development, and social service activities in our graduates.
To impart education and training that contribute to a better society with high moral and ethical standards.
To promote the development and engagement of alumni, enabling them to serve at national and international levels.
Recently, Sree Balaji Dental College & Hospital celebrated 25 years of dedicated service to education and humanity. The college takes pride in its faculty comprising committed clinicians and researchers, many of whom have earned reputations as experts in their respective fields. It offers a comprehensive range of undergraduate and postgraduate specialty programs.
The college's faculty includes distinguished dental professionals and specialists trained in areas such as Oral and Maxillofacial Surgery, Preventive and Community Dentistry, Conservative Dentistry and Endodontics, Oral Pathology, Orthodontics and Dental Facial Orthopaedics, Prosthodontics, Periodontics, and Oral Medicine. This diverse expertise enables students to attain proficiency in various dental specialties.
Sree Balaji Dental College & Hospital boasts a highly qualified and experienced team of professionals who are dedicated to their roles. They guide students in developing expertise in both theoretical and clinical aspects of Dental and basic medical sciences.
The college emphasizes quality education that incorporates the latest technical knowledge. The faculty not only equips students with the necessary knowledge and practical skills but also instils essential values such as service, punctuality, and discipline.
In line with its commitment to improving oral hygiene and health, Sree Balaji Dental College & Hospital regularly organizes dental health camps. These camps aim to educate, motivate, and provide treatment to the general public, particularly in rural areas, thereby contributing to enhancing oral health status and hygiene among the population.