Greetings from the Department of oral and maxillofacial surgery, SreeBalaji Dental College & Hospital, Chennai
The specialized discipline of dentistry known as oral and maxillofacial surgery is dedicated to the treatment of facial bone fractures, complex extractions, impacted teeth, and jaw abnormalities. Over time, the scope of this field has expanded significantly to include orthognathic surgery, which involves cosmetic procedures for the jaw and facial region, as well as dental implant procedures for oral rehabilitation. Furthermore, our department plays a vital role in managing jaw joint disorders and addressing the growing impact of oral pre-cancer and cancer of the oral cavity.
At the Department of Oral and Maxillofacial Surgery, located within SreeBalaji Dental College and Hospitals, we are deeply committed to upholding the overarching mission of our esteemed university. Our primary objective is to provide the highest standard of oral healthcare services to our community, while simultaneously sharing knowledge and conducting impactful research. We take pride in maintaining a reputation for innovation and excellence, continually striving to deliver exceptional care to each and every patient who seeks our expertise. Through the compassionate and professional approach of our dedicated team of physicians, our department has earned recognition as the preferred choice for quality oral and facial surgery services.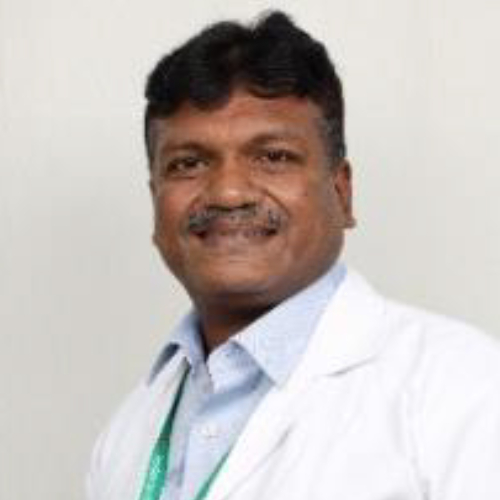 Dr. Vijay Ebenezer
Professor & Head
Oral and Maxillofacial surgery
Department of oral and maxillofacial surgery
The Department of Oral and Maxillofacial Surgery at SreeBalaji Dental College and Hospital stands as an exemplary institution in the city, boasting a team of highly experienced and proficient professors, associate professors, and tutors. We take great pride in our state-of-the-art minor surgical complex, which is fully equipped to handle a wide range of procedures including implant surgeries, third molar surgical removal, alveoloplasty, apicectomy, vestibuloplasty, as well as the management of small and medium-sized cysts and abscesses. We undertake Major surgeries like:
Oral and Maxillofacial trauma (fractures of the facial bones)
Oral and Maxillofacial pathologies
Orthognathic surgeries
Benign and Malignant tumour surgery (Ablative and Reconstructive)
Cleft lip and palate repair surgeries.
The center has not only attracted patient from all over the world but also eminent surgeons of repute for performing surgeries and conducting teaching sessions.
The emergency accident cases are reported to casualty and post graduates are on-duty 24 x 7 at the casualty. The state of art operation theatres in Sree Balaji medical college and hospital is where the major surgical procedures of OMFS department are undertaken. There is well equipped 20 bedded postoperative ward for the care of patients.
The department of oral and maxillofacial surgery is being renovated into a modern-day cubicle section for postgraduate students which will provide a very peaceful work environment.
Vision
Our vision is to produce world class maxillofacial surgeons who are highly skilled in various areas in the management of oral health. Our department also focuses on improving the overall oral health of the community through service, and education and research.
Mission
Our mission is to provide the best in quality care in a safe and healthy environment, while performing the highest standards of dental procedures for our patients. We understand that every patient is unique, each with their own set of needs and concerns and as a result, we make it our mission to offer solutions that meet each patient's personal goals. Our patients come first for us, no matter what!