The Department of Prosthodontics and Crown & Bridge
The Department of Prosthodontics provides didactic, preclinical, and clinical instruction in fixed prosthodontics, complete denture prosthodontics, removable partial prosthodontics, maxillofacial prosthetics, implant prosthodontics, dental anatomy and morphology, occlusion, dental materials and biomaterials for thestudent and research programs.
The Postgraduate Program in Prosthodontics provides the highest level of specialty training in prosthodontics and is recognized as one of the most competitive prosthodontics r program in the Country. The Section of Prosthodontics continues to offer University scholarships which have been awarded to deserving students for year-long in-depth clinical and/or research training in all phases of implant dentistry.
Prosthodontics faculty members contribute to continuing education at both the national and international levels, serve as board members of national and international organizations and serve on editorial boards for various scientific journals. Faculty members contribute to numerous scientific publications each year and are active members in many professional organizations.
Our Mission
To teach the student the basic principles, concepts and practices of prosthodontics required for diagnosis and treatment of patients.
To train specialists in prosthodontics, who are skilled clinicians with a strong research background.
Continued advancement of knowledge in prosthodontics through basic and clinical research, and incorporation of cutting edge technology into our patient treatment and curriculum.
To provide high quality patient service through our faculty private practice, our postdoctoral student program and our student program.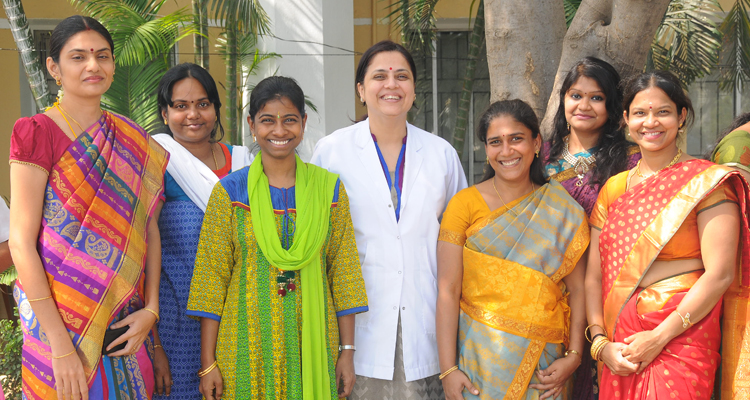 Services Offered for Patients
Complete dentures, removable cast partial dentures, crown & bridge prostheses etc.
A maxillofacial prosthetic unit within the department attends to the needs of patients with mandibular & maxillary defects, facial defects such as nasal, orbital, auricular & finger defects.
Infants with cleft lip and palate are provided with nasoalveolar moulding prior to surgery.
Dental Implants treatment and laminates.
In collaboration with Department of Radiotherapy, Oncology, General Surgery & Plastic Surgery, the department offers radiotherapic stents and splints to minimize the side-effects of radiotherapy in oral cavity given in cases of cancer patients.
Mandibular advancement devices in sleep apnoea patients in association with Departments of ENT, Pulmonary Medicine and Radiodiagnosis.
Patients having temporomandibular joint problems are offered occlusal devices after proper diagnosis and treatment planning.
The department also has the latest technology of induction casting and castable ceramics along with state of the art facilities for modern prosthodontic treatment.