Outreach Campaign
CAMP at government higher secondary school 30/4/22
Dental and medical camp for underprivileged children in association with Sethu foundation and rotary club. camp at government higher secondary school, Teynampet 30/4/22
Doctors Day Celebration
Doctors day celebration , Pallikaranai on 6/7/2022 Drawing competition conducted and prizes distributed to celebrate doctors day at st Antony's school, Pallikaranai
free treatment camp on 27/7/22
SBDCH in association with IDA madras branch conducted a FREE DENTAL TREATMENT camp at our hospital. Transport, high tea and lunch were provided to all beneficiaries. Radiographs, required treatment procedures and medications were also provided free of charge. Written informed consent was obtained from parents of minors before hand. World Health Organisation protocol for camp was diligently followed.
control command centre of Urbaser Sumeet on 28/4/22-
CRIs of Dept of Public Health Dentistry, SBDCH were taken on a field visit to Control & Command Centre , Urbaser Sumeet. We were received by Mr. Hari Balaji VR, Head of IEC. We learnt how Internet of Things (IoT) technology is used real-time to manage solid waste in Chennai by Urbaser Sumeet . The session was informative and interactive, centre was beautiful & state of the art and their hospitality impeccable. We at SBDCH pledge to make #NammaChennaiClean
Dental Camp at Police Quarters on 27/4/22 at Vadapalani
Oral health awareness program at Vadapalani R8 station,police quarters and surrounding areas . Special thanks to Mr. Balamurugan sir Asst Commissioner Vadapalani Zone , Mr. KK Balachander sir Asst Commissioner Mannargudi, Mr. Thomson sir Inspector Virugambakkam for inviting us . It was an interesting experience for all of us. We thank our management for the encouragement, freedom to work and constant support.
SWACHH SURVEKSHAN 2022
SWACHH SURVEKSHAN 2022 conducted by Ministry of Housing and Urban affairs, Govt. Of India, is the world's largest urban sanitation and cleanliness survey. Students of Sree Balaji Dental College and Hospital were encouraged to participate , thus instilling essential qualities such as civic responsibility in our students.
panchayat primary school, Pallikaranai @ 25/4/22
we conducted oral health camp at Panchayat Union Primary School, Pallikaranai and distributed freebies.
idaya vaasal old age home, Pallikaranai 19/4/22-
Visited idaya vaasal home for elderly today. In Phase I - Treatment needs of geriatric patients were assessed at their door step, toothbrushes & toothpastes were distributed . In Phase II - Treatment needs will be met at Sree Balaji Dental College and Hospital.
7/4/22- Azadhi ka Amrit mahotsav
Participation as part of medical team, special olympics bharath program at NIEPMD, Mahabalipuram
KVKT, Govt Adhi Dravida school, Thiruneermalai 3/4/22
Sethu foundation camp, Teynampet
Sethu foundation camp, Teynampet # 2/4/22
KVKT , Pallavaram
KVKT , Pallavaram 29/3/22-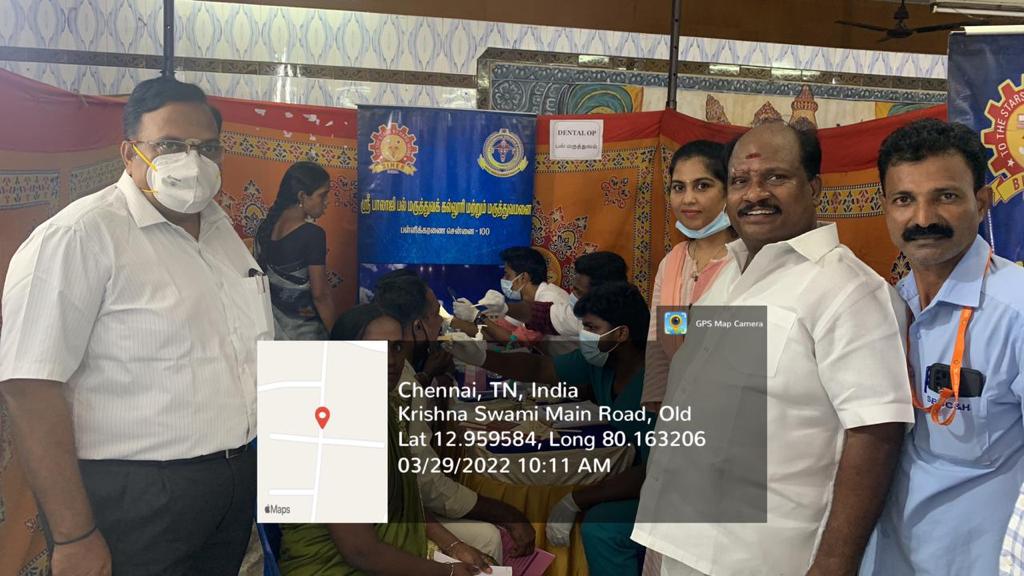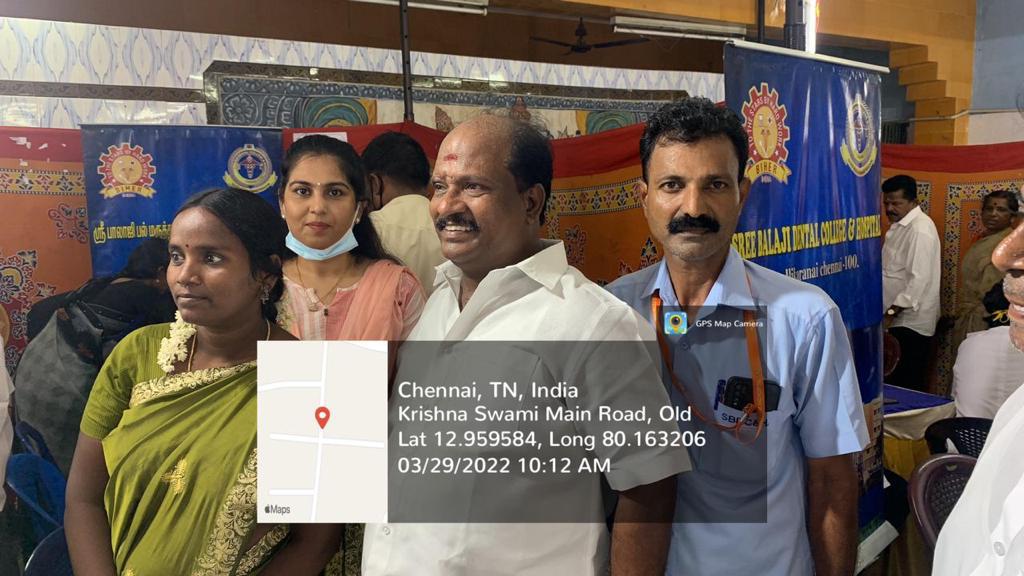 Kalaignar Varumun Kaapom Thittam (KVKT), Saidapet
Kalaignar Varumun Kaapom Thittam (KVKT), Saidapet 28/3/22-
camp at Sethu foundation, Teynampet
Dental camp conducted for underprivileged children in association with IDA and Sethu foundation, Teynampet // camp at Sethu foundation, Teynampet 26/3/22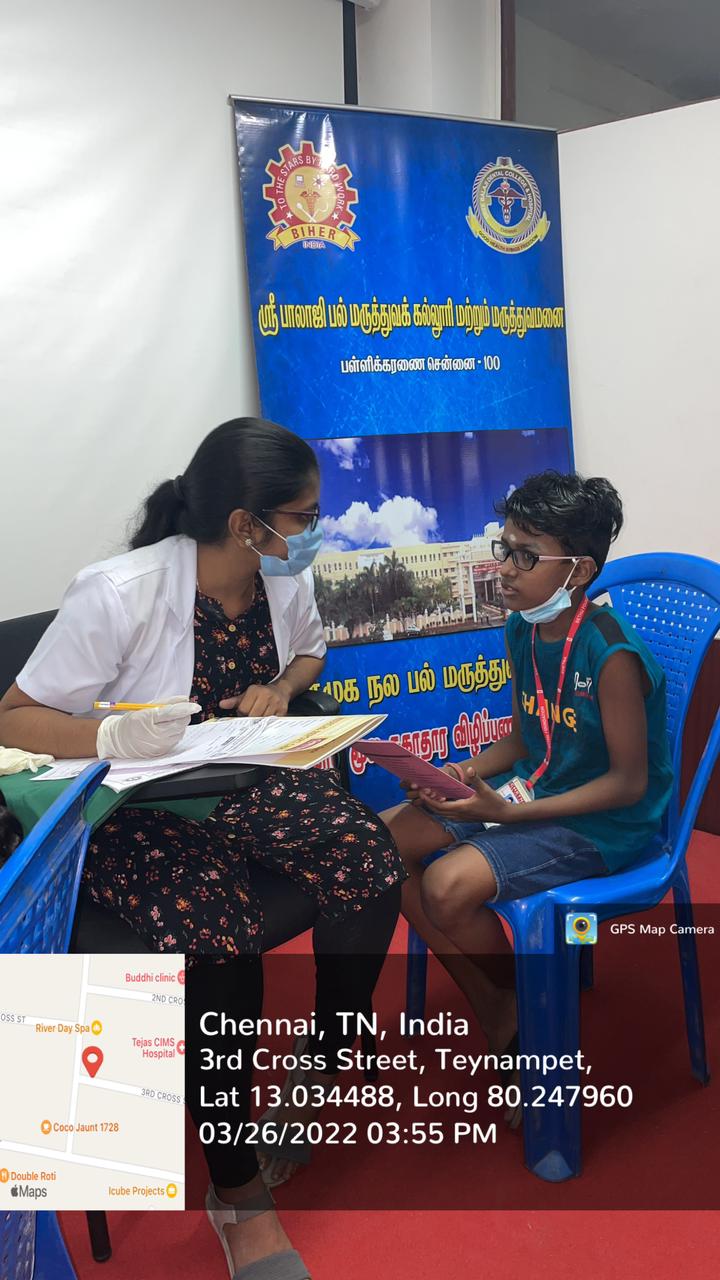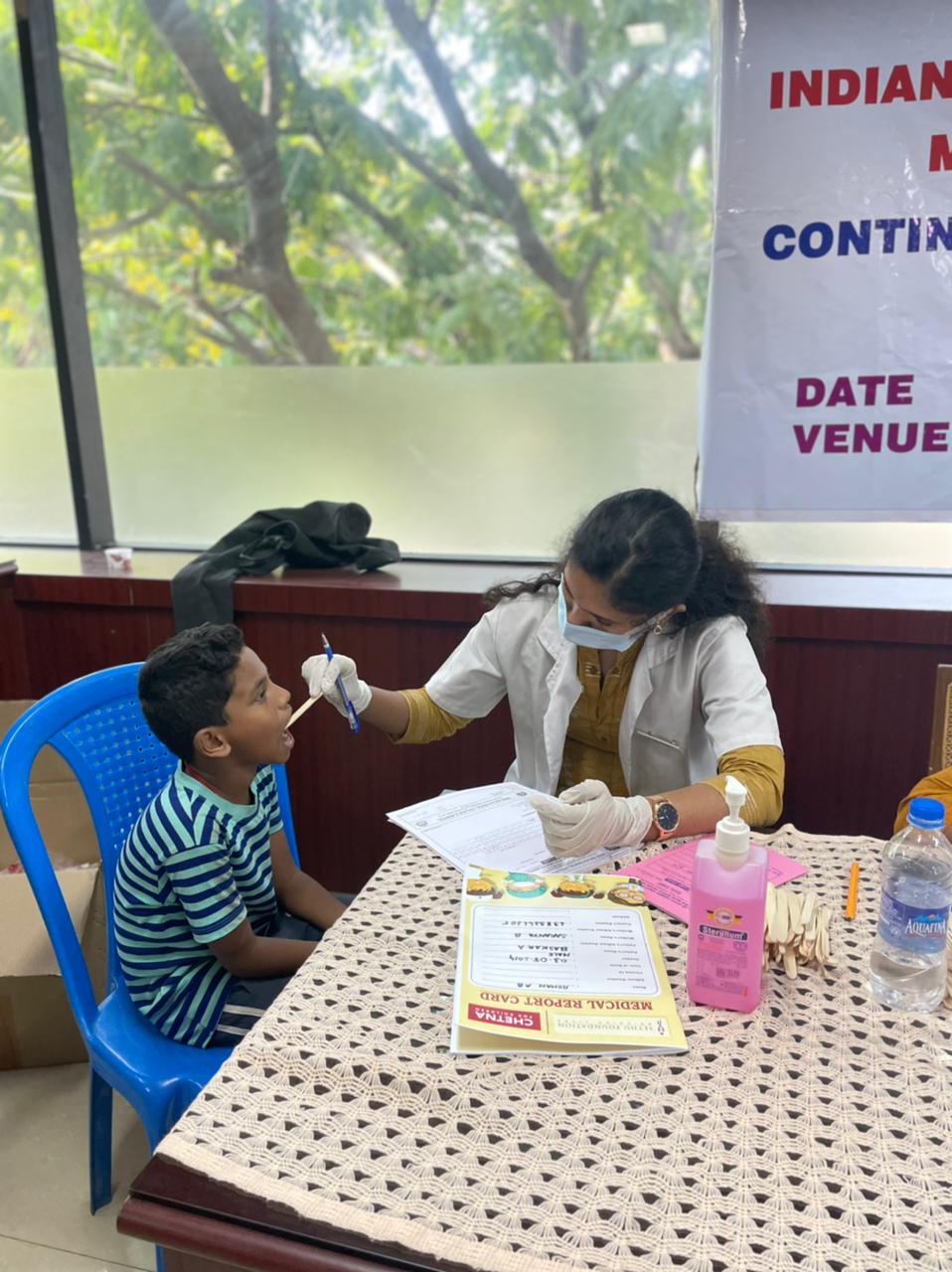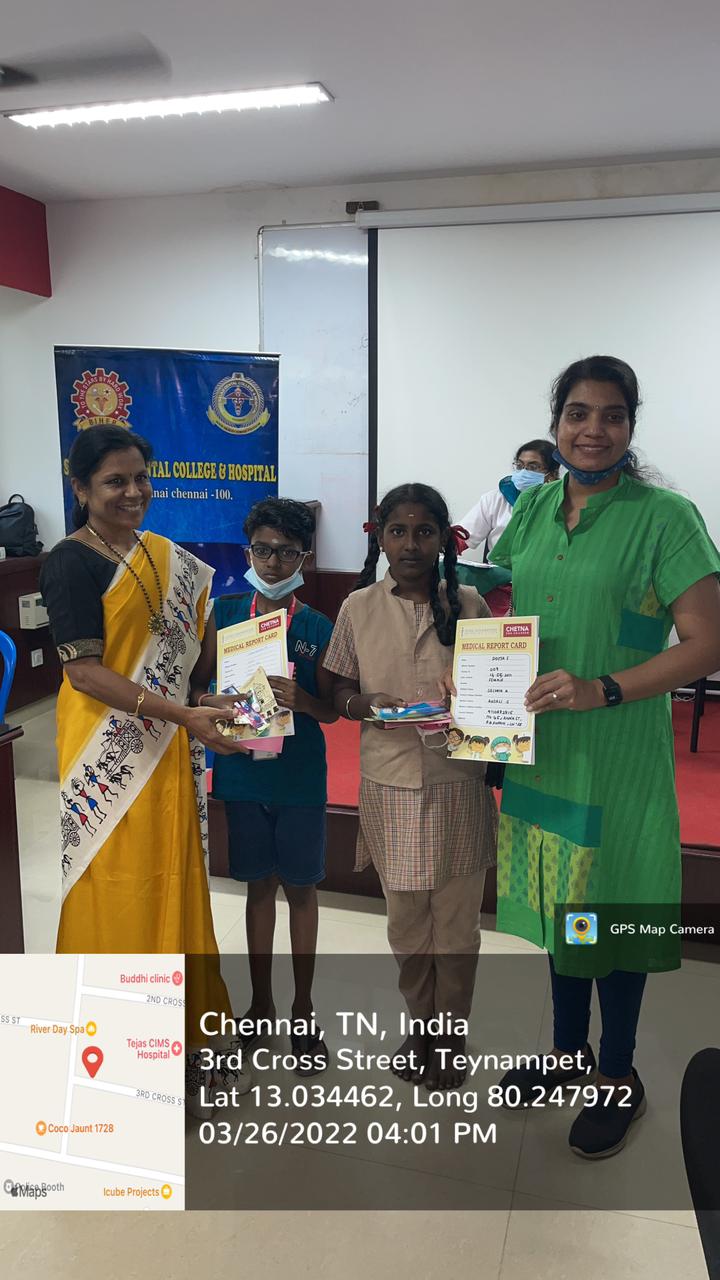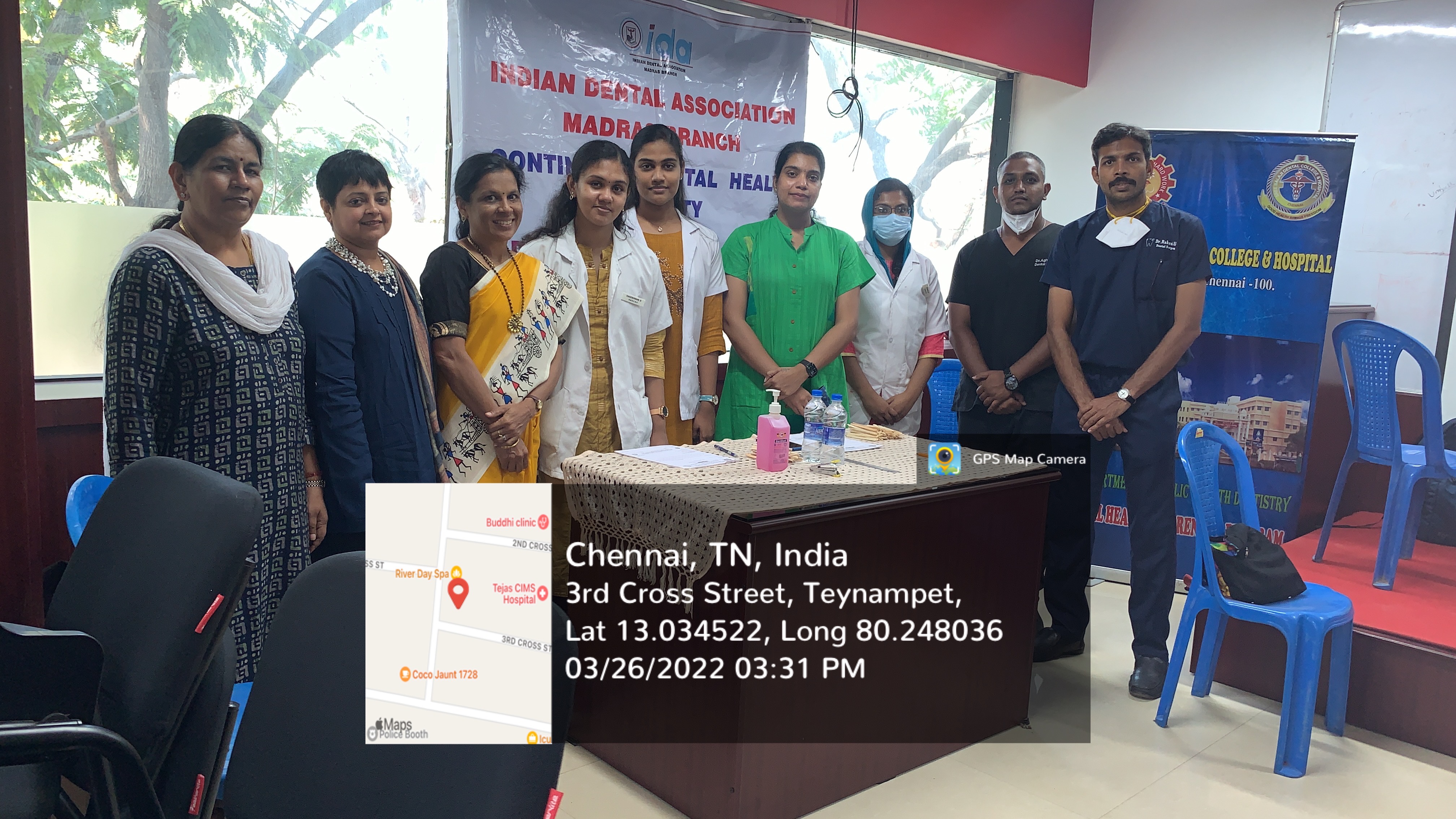 IEC vehicle camp, Lady welligdon school, triplicane
Sree Balaji Dental College and Hospital, Department of Public Health Dentistry works in association with Greater Chennai Corporation on many community projects. 'World oral health week' was observed with a series of health education sessions and distribution of oral hygiene kits at Government Schools using IEC vehicle provided by our Honourable Chief Minister of Tamil Nadu and guided by Greater Chennai Corporation.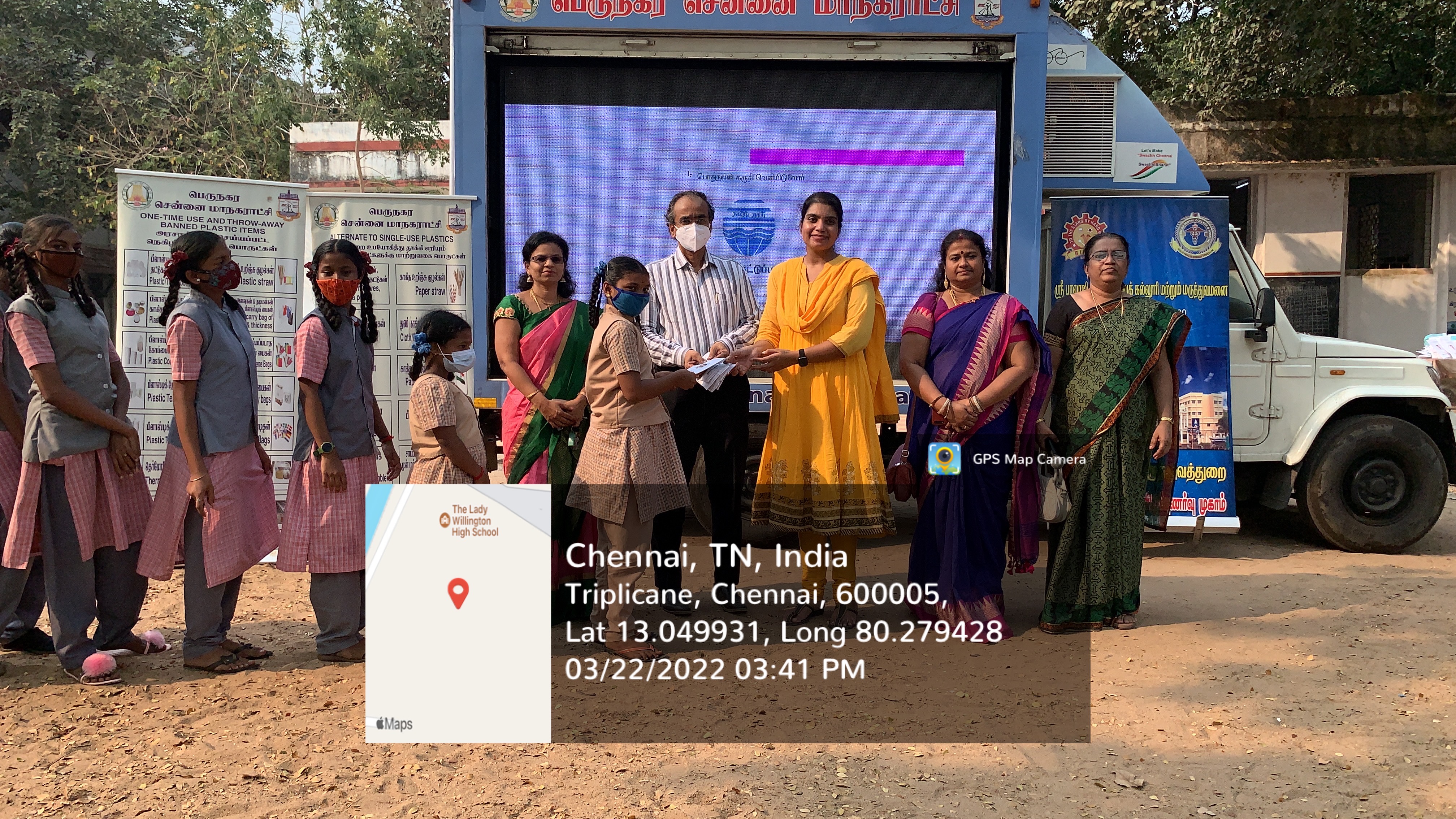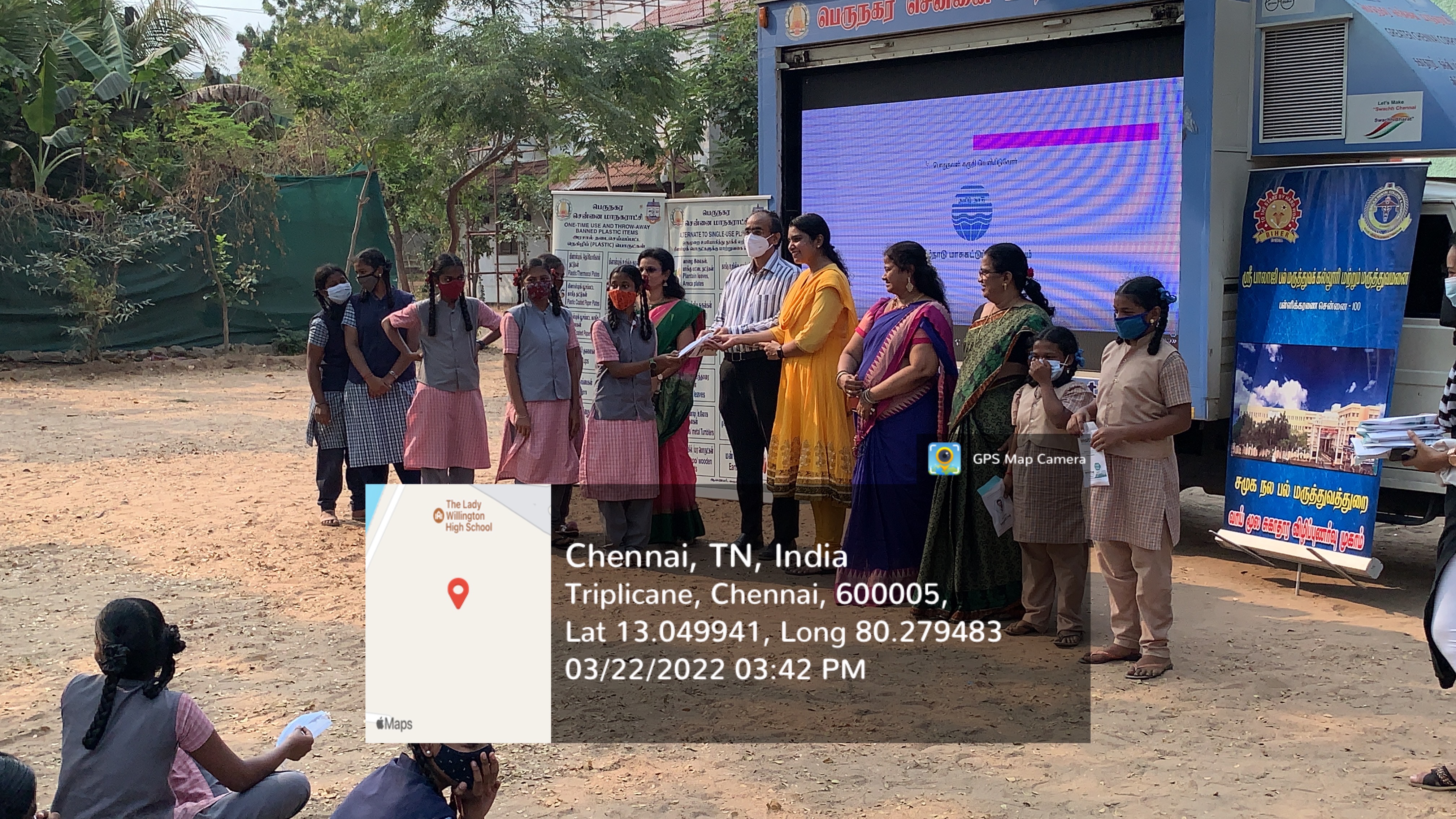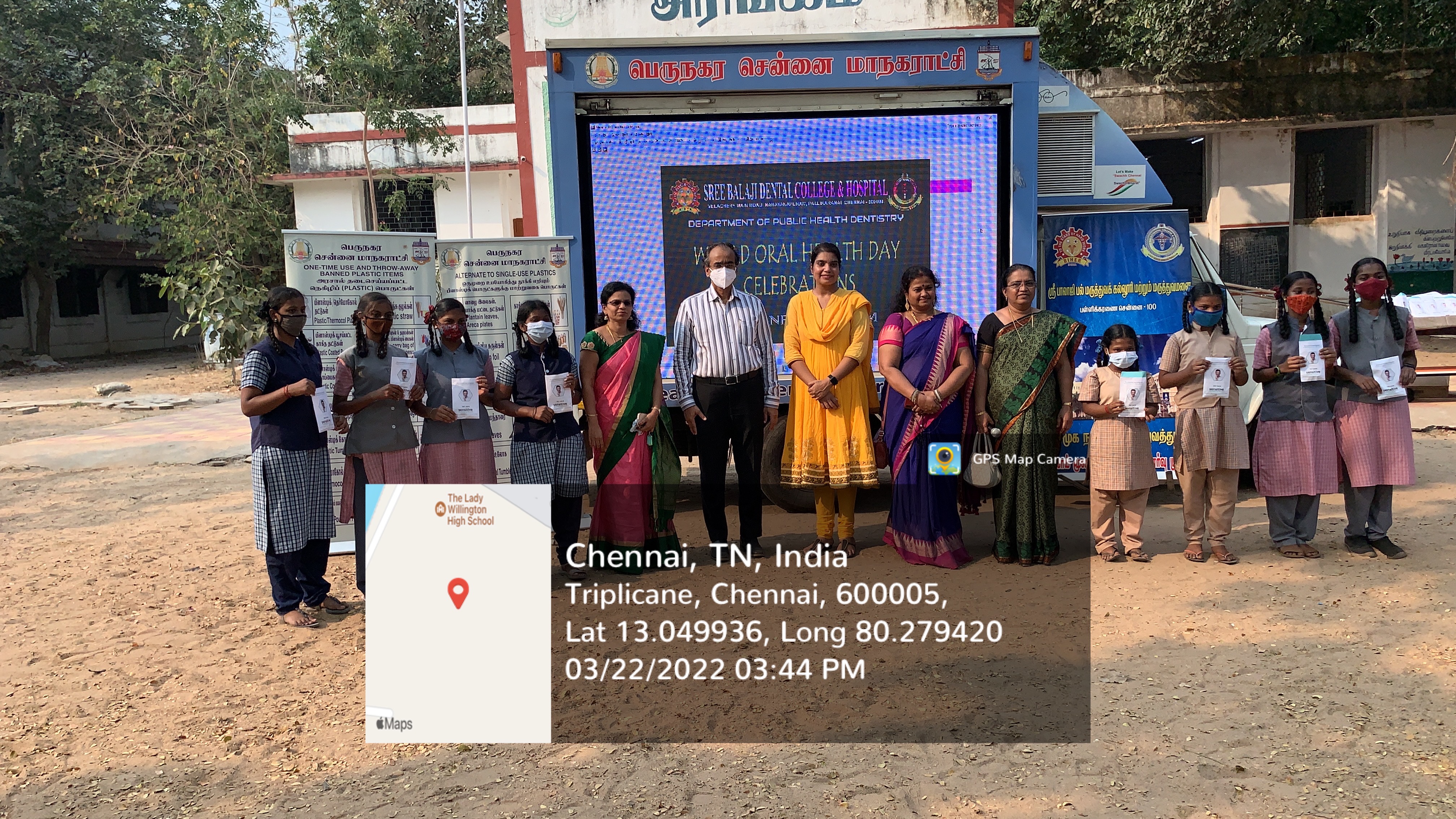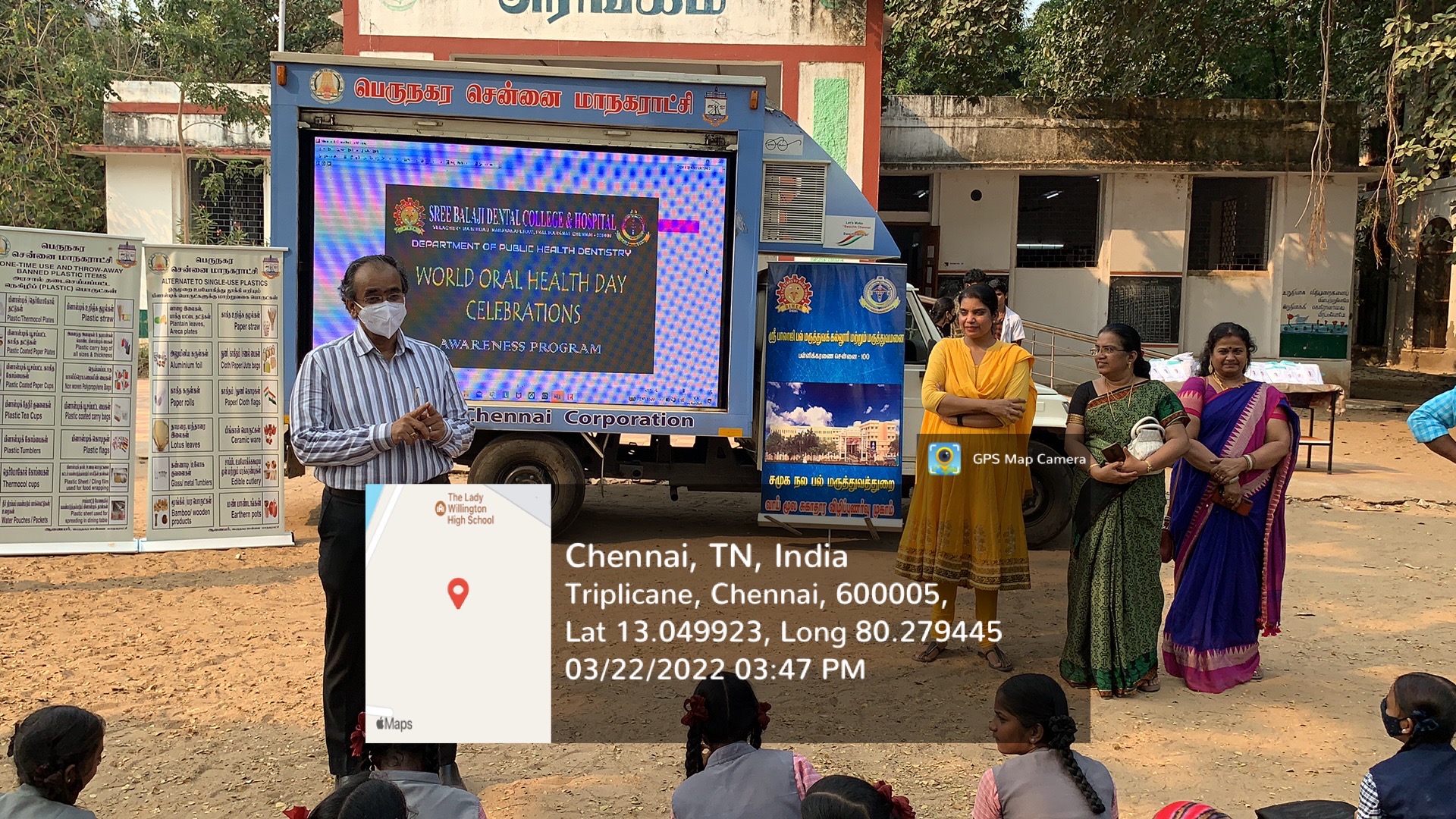 Kalaignar varumun kaapom thittam, Durga nagar
Kalaignar varumun kaapom thittam, Durga nagar @ 19/3/22
Kalaignar Varumun Kaapom Thittam, Perungudi, 25/3/22
Kalaignar Varumun Kaapom Thittam, Perungudi, 25/3/22
Swatch bharath award 2022
Swatch bharath award 2022
SBDCH was awarded the best swatch college for the year 2022 by Greater Chennai Corporation based on the extensive activities undertaken by the institution in support of the swatch bharath mission
Swatch bharath award 2022
SBDCH was awarded the best swatch college for the year 2022 by Greater Chennai Corporation based on the extensive activities undertaken by the institution in support of the swatch bharath mission